The Thirteenth Hour Podcast #101: A Conversation with Author, Musician, and Filmmaker Jeff Finley Part 1/2
https://archive.org/download/Podcast101_201707/Podcast%20101.mp3
For the next two weeks, we'll be having a special guest on the show, so please welcome Jeff Finley!
I first came across his work when he and his friends made a little documentary about their friend, keyboardist and bit-torrent user extraordinaire, Brent Simon, back in 2006, when Youtube was just in its infancy.   (Believe it or not, you can still listen to a few of his songs on myspace).  It was a fine example of "day-in-the-life" style indie film making.  Brent was not only a captivating subject, but he was unabashedly himself, much to the delight of the many people who saw the film, identified with his interests (the original PSP, computers, bittorrent, Spacecamp, synthesizer music, etc), and propelled him to stardom.  If you're interested in any of those things, you can and should watch (or rewatch) the film by clicking on the screen shot below.  Brent, if you ever come across this, know you'll always have a warm welcome on the show.
Brent rocks out without looking at the keys.
Jeff served at Brent's manager while continuing to pursue his own projects, which spanned a variety of fields, many of which we discussed on the show, such as writing a successful book on creating a t-shirt business (see Thread's Not Dead below) and starting the creation of the Weapons of Mass Creation multimedia art festival (still going on today).
Of course, if you talk to many a creative soul, they'll often tell you that making art isn't "work" in the traditional sense.  It certainly can be hard, time consuming, and frustrating – don't get me wrong – but it's yours.  The "work" part comes from getting other people to notice and/or care, and for many, the business and promotion inevitably leads to disillusionment and/or burnout with the whole process.  We talked about this, too, and Jeff shared how those experiences led him to adopt a slower pace more in tune with maintaining a more centered existence.
Since the recording went on for about 90 minutes, I've broken the interview into two parts since there was a natural transition about halfway.  This week, we'll focus on Jeff's filmmaking days, his time with Brent, and experiences starting his own business, writing books, and repairing his mental health by getting back in touch with the important things in life.
AS you might imagine from the title image above, he is a skilled artist in many ways, so check out his portfolio here as well as the patches he sells (click on the picture below to go to his etsy site).  We'll talk more about them at the start of next week's show.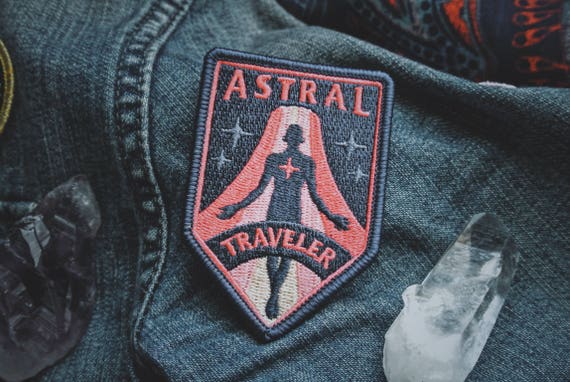 We'll also touch on travel, Jeff's own music, and breakdancing next week, so in the meantime, check out some of his books and music.
Click on the covers of Jeff's below to find a copy of your own.
Social Media Links:
To be continued next week!
∞∞∞∞∞∞∞∞
Just for podcast listeners!  Get early access to a new upcoming EP, called Between Two Worlds, the sequel to Long Ago Not So Far Away.  Go here to download the album:
The album will be available for one month (7/10-8/10/17).  The access code is on episode 100 at ~31:30.
Stay tuned.  Follow along on Spotify!  There is also a growing extended Thirteenth Hour playlist on Spotify with a growing number of retro 80s songs.
As always, thanks for listening!
∞∞∞∞∞∞∞∞
 Signup for the mailing list for a free special edition podcast, a demo copy of The Thirteenth Hour, and access to retro 80s soundtrack!
Follow The Thirteenth Hour's Instagram pages: @the13thhr for your random postings on ninjas, martial arts, archery, flips, breakdancing, fantasy art and and @the13thhr.ost for more 80s music, movies, and songs from The Thirteenth Hour books and soundtrack.
Listen to Long Ago Not So Far Away, the Thirteenth Hour soundtrack online at: https://joshuablum.bandcamp.com/ or Spotify.  Join the mailing list for a digital free copy.  You can also get it on CD or tape.
Website: https://13thhr.wordpress.com
Book trailer: http://bit.ly/1VhJhXY
Interested in reading and reviewing The Thirteenth Hour for a free book?  Just email me at writejoshuablum@gmail.com for more details!