The Thirteenth Hour Podcast #325: Toymaking Updates, Watching The Crow Part 1, and Reading The Howard the Duck Movie Novelization Part 12
https://archive.org/download/podcast-325/Podcast%20325.mp3
Welcome to the second part of the Halloween editions of The Thirteenth Hour podcast!  This week, we're discussing a few toymaking updates, reading the next section of the Howard the Duck novelization, and watching and discussing the first part of the 1994 film, The Crow.  
Toymaking stuff first: I have some working prototypes of the Logan and Aurora 5 POA action figures: 
Another slightly related thing and a preview of coming attractions (hopefully helpful for this winter) is there will be some Thirteenth Hour masks for kids and adults coming soon:
We are are reading the next section of the Howard the Duck from the movie novelization.
Then, we are wrapping up Halloween by starting a two part segment on The Crow:
There is some great free running that happens on the rooftops in this film, as evidenced by this scene.
This is one of my favorite solos of all time and such a great example of how you can use music to convey heartfelt emotions without resorting to verbal exposition.  This solo was inspiration for one of the tracks on a upcoming Thirteenth Hour soundtrack, entitled "Mourn of the Midnight Phoenix."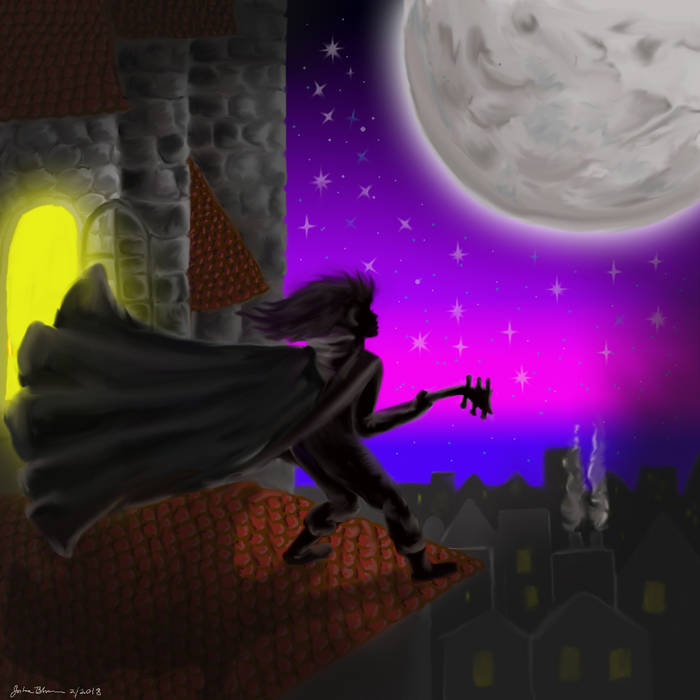 The score done by Graeme Revell is great.  One of my favorite tracks on the score is this one.
To be continued next week!
∞∞∞∞∞∞∞∞

There are now Thirteenth Hour toys!  If you'd like to pick up one of these glow in the dark figures for yourself, feel free to email me or go to the Etsy store I set up (https://www.etsy.com/shop/ThirteenthHourStudio) and get them there.

If the past few months have got you needing a break, you may want to chill out to this 80s synth throwback track for a upcoming LP with the accompanying music video:
Empty Hands, the synth EP soundtrack to the novella, Empty Hands, is now out for streaming on Bandcamp.  
Stay tuned.  Follow along on Spotify!  There is also a growing extended Thirteenth Hour playlist on Spotify with a growing number of retro 80s songs.
As always, thanks for listening!
∞∞∞∞∞∞∞∞
 Signup for the mailing list for a free special edition podcast, a demo copy of The Thirteenth Hour, and access to retro 80s soundtrack!
Like what you see or hear? Consider supporting the show over at Thirteenth Hour Arts on Patreon or adding to my virtual tip jar over at Ko-fi.
Join the Thirteenth Hour Arts Group over on Facebook, a growing community of creative people.
Have this podcast conveniently delivered to you each week on Spotify,  iTunes, Stitcher, Player FM, Tunein, and Googleplay Music.
Follow The Thirteenth Hour's Instagram pages: @the13thhr for your random postings on ninjas, martial arts, archery, flips, breakdancing, fantasy art and and @the13thhr.ost for more 80s music, movies, and songs from The Thirteenth Hour books and soundtrack.
Listen to Long Ago Not So Far Away, the Thirteenth Hour soundtrack online at: https://joshuablum.bandcamp.com/ or Spotify.  Join the mailing list for a digital free copy.  You can also get it on CD or tape.
Website: https://13thhr.wordpress.com
Book trailer: http://bit.ly/1VhJhXY
Interested in reading and reviewing The Thirteenth Hour for a free book?  Just email me at writejoshuablum@gmail.com for more details!