The Thirteenth Hour Podcast #355 and Like a Hood Ornament #43: Welcome Obi from Obi's Toybox As We Talk All About the Rocketeer!
https://archive.org/download/podcast-355/Podcast%20355.mp3
This week, I'm joined by special guest Obi of Obi's Toybox as we talk all about one of our mutual favorite topics – the Rocketeer! We were introduced by our mutual friend, Adam from AC Toy Design. The Rocketeer is a pretty hopeful, optimistic film, so I think it's no wonder that people that like it tend to be nice people. Yet, I seldom meet folks in day to day life that know much about the film or the comics, so aside from my family and this podcast, I mostly keep that interest to myself. So it was a rare pleasure to be able to talk with someone else on all manner of things Rocketeer related. A few things we touched on for reference:
Serials that influenced Dave Stevens, e.g.: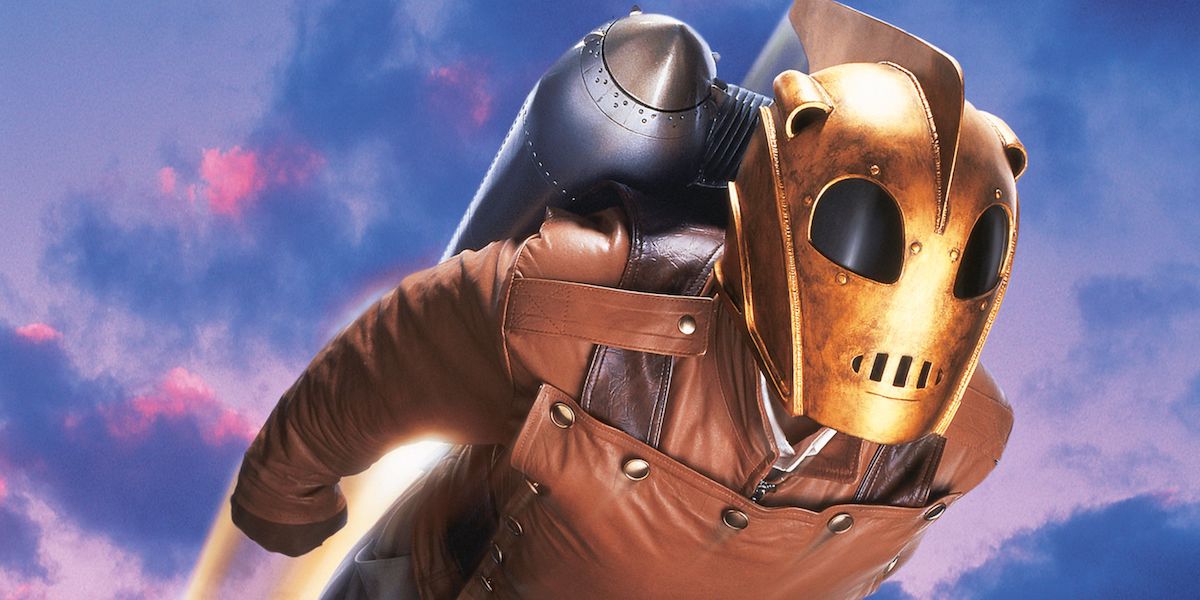 The animated series: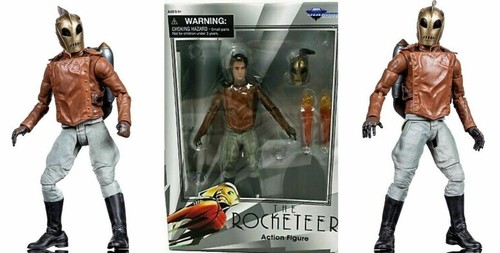 The trading cards (we open a pack on the show):
I just found this wonderful looping clip of ambient sounds and music from inside the Bulldog Cafe made by Saint Ambience.
Thanks, Obi, for coming on the show! We will be back soon for a discussion on anther pulp hero, Flash Gordon!
∞∞∞∞∞∞∞∞

This winter, if you're looking for an adult of child mask, check out Thirteenth Hour mask combo package on Etsy. This fall, it became really hard to find good quality masks for our kids as they were going back to school. There are still long wait times for some of the companies we like best, so I thought, why not try to find an alternative? I eventually settled on the triple layer masks available for printing on by the company Flashbay. They were one of the few companies I found that were transparent about their third party safety data (Junior: https://static.flashbay.com/images/certificates/Junior_REACH.pdf?v=1617870020, Adult: https://static.flashbay.com/images/certificates/Sky_Performance.pdf?v=1603078812) which is nice. I was impressed by how well these masks performed on the filtration tests, even after repeat washings. Also, I really liked how both the ears and nose piece could be adjusted for a good fit.
The Thirteenth Hour mask combo also comes with Thirteenth Hour hand sanitizer! (But of course.)
There are now Thirteenth Hour toys! If you'd like to pick up one of these glow in the dark figures for yourself, feel free to email me or go to the Etsy store I set up (https://www.etsy.com/shop/ThirteenthHourStudio) and get them there.

If the past few months have got you needing a break, you may want to chill out to this 80s synth throwback track for a upcoming LP with the accompanying music video:
Empty Hands, the synth EP soundtrack to the novella, Empty Hands, is now out for streaming on Bandcamp.
Stay tuned. Follow along on Spotify! There is also a growing extended Thirteenth Hour playlist on Spotify with a growing number of retro 80s songs.
As always, thanks for listening!
∞∞∞∞∞∞∞∞
Signup for the mailing list for a free special edition podcast, a demo copy of The Thirteenth Hour, and access to retro 80s soundtrack!
Like what you see or hear? Consider supporting the show over at Thirteenth Hour Arts on Patreon or adding to my virtual tip jar over at Ko-fi.
Join the Thirteenth Hour Arts Group over on Facebook, a growing community of creative people.
Have this podcast conveniently delivered to you each week on Spotify, iTunes, Stitcher, Player FM, Tunein, and Googleplay Music.
Follow The Thirteenth Hour's Instagram pages: @the13thhr for your random postings on ninjas, martial arts, archery, flips, breakdancing, fantasy art and and @the13thhr.ost for more 80s music, movies, and songs from The Thirteenth Hour books and soundtrack.
Listen to Long Ago Not So Far Away, the Thirteenth Hour soundtrack online at: https://joshuablum.bandcamp.com/ or Spotify. Join the mailing list for a digital free copy. You can also get it on CD or tape.
Website: https://13thhr.wordpress.com
Book trailer: http://bit.ly/1VhJhXY
Interested in reading and reviewing The Thirteenth Hour for a free book? Just email me at writejoshuablum@gmail.com for more details!