The Thirteenth Hour Podcast Exclusive Preview and Like a Hood Ornament #44: A Conversation with Billy Campbell of the Rocketeer!
https://archive.org/download/podcast-rocketeer-billy-campbell-preview-for-13th-hr-pod/Podcast%20Rocketeer%20Billy%20Campbell%20preview%20for%2013th%20hr%20pod.mp3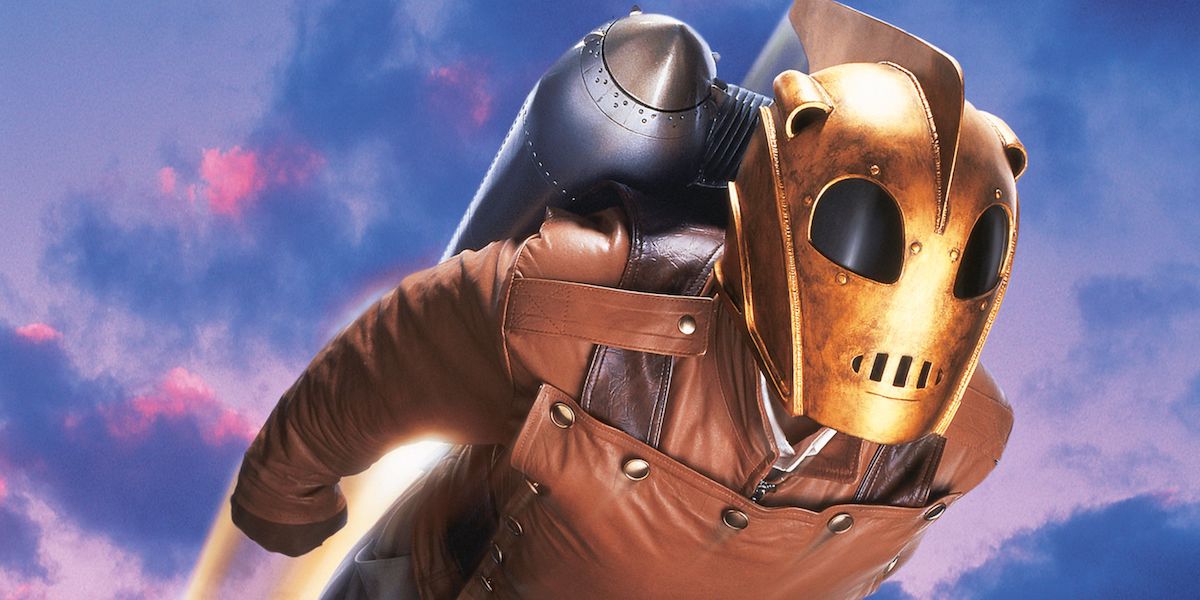 Welcome to a special edition of The Thirteenth Hour Podcast with guest Billy Campbell (a.k.a. the Rocketeer)! This was initially done as a thank you for supporters of a series of charity auctions of custom Lego Rocketeers done to benefit the nonprofit Hero Initiative. You may also be watching this if you are a listener of The Thirteenth Hour podcast and unlocked this interview by answering a few trivia questions related to our guest. Or, you are watching this at some future date, probably for a slightly different but related charity project. However you got here, thanks for joining, and thank you to Billy Cambell for a fun, wide-ranging conversation about the Rocketeer, comic books, drawing, Dave Stevens, and more.
Speaking of Dave, none of this would have happened were it not for his many talents (writing, penciling, coloring, etc). Dave Stevens' high flying hero went on to capture the nostalgia of a bygone era – the sights, speech, and zeitgeist of the golden age of aviation and the promise of the world of tomorrow – much of which eventually ended up on the silver screen in the 1991 movie. Unfortunately, Dave left this world for the next adventure all too soon. In honor of his work (40th years since the Rocketeer comic was first published – 1982), we wrap up the episode by speculating in "what-if" fashion about Cliff's adventures in the early days of World War 2 in a Choose Your Own Adventure style interactive story.
Now, this episode is just a preview (about 20 minutes), but you can unlock the rest, annotated with pictures and video, by answering these four questions:
1.) In 1991, Billy Campbell played Cliff Secord, Gee Bee pilot, and of course, the Rocketeer. In the late 90s, Billy played another flyer in the film The Brylcreem Boys with Irish actor Gabriel Byrne. While Mr. Byrne wasn't in The Rocketeer, he was in another Disney film made around the same time. Which one?
a. Wild Hearts Can't Be Broken
b. White Fang
c. Shipwrecked
d. Honey, I Shrunk the Kids
2.) Billy Campbell currently calls Norway home, and Shipwrecked was a Norwegian film directed by Nils Gaup. Earlier, in 1987, Mr. Gaup wrote and directed another adventure film, released in Norway as Ofleas. The US title was:
a. The Neverending Story
b. Time Bandits
c. The Young Magician
d. Pathfinder
3.) Speaking of the 80s, Rocketeer creator Dave Stevens penned the comic of the Rocketeer's first flight in 1982. The Rocketeer comic had some information on Cliff's background that wasn't in the film. In the comic, prior to being a stunt pilot, Cliff was:
a. a circus performer
b. a grocery store stockboy
c. a mechanic
d. a short order cook
4.) Speaking of the Rocketeer, one of the beloved parts of the film, comic, and cartoon is the Bulldog Diner, modeled after a real Depression era diner shaped like a bulldog. The Great Depression spawned many infamous diner dishes using available resources. Which one of these real dishes was known as SOS (shite on a shingle)?
a. prune pudding
b. Hoover stew
c. peanut butter and mayo sandwich
d. creamed chipped beef on toast 
Put you answers in the password field below, all lowercase, no spaces, to access the rest of the episode (with pictures)! 
∞∞∞∞∞∞∞∞
Continue reading →