The Thirteenth Hour Podcast #370: A Look Back at 80s Choose Your Own Adventure/Endless Quest Style Books, DnD, and Dragon Fall Reading Part 5
https://archive.org/download/podcast-370/Podcast%20370.mp3
This week, I'm taking a little trip down memory lane, talking about some of the Choose Your Own Adventure style books I recall liking as a kid.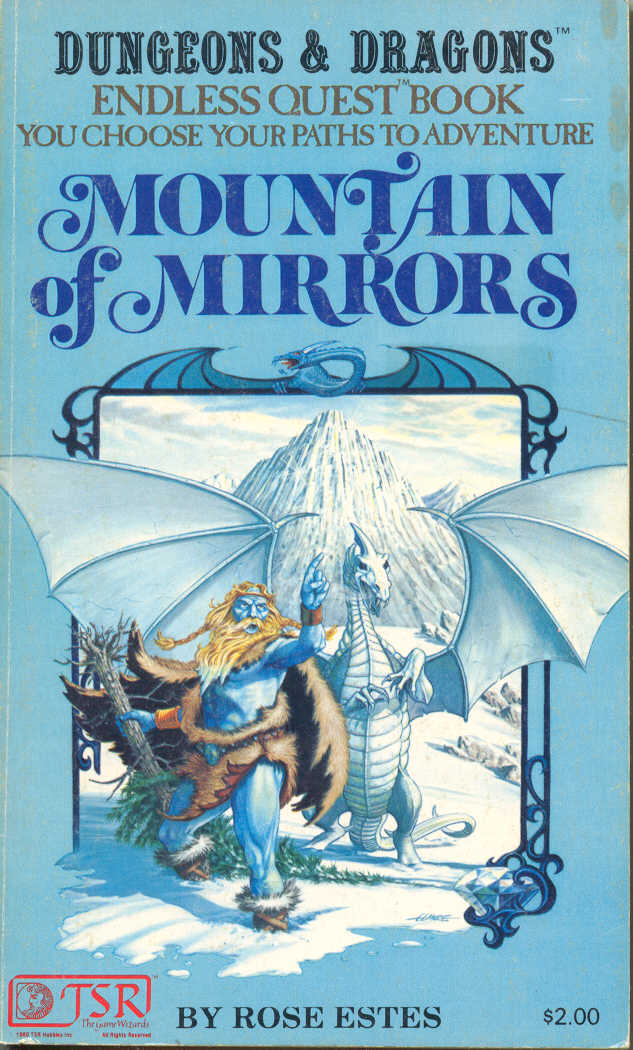 One of the show's previous guests, Chad Derdowski (on episodes 107, 108, and 119), wrote and illustrated his own (hilarious, I might add) 80s inspired Choose Your Own Adventure style fantasy books, Fortune Favors the Bold and its sequel that are brilliant.  Look up his work on IG here!
I've been reminded of books like these since I've been working on something specific for Patreon members – a Thirteenth Hour specific Dungeons & Dragons style series of scenarios.  I'm modding an existing rpg platform called Quest and adding some additions to the combat system to allow for more nuance there and hopefully make it less dependent on pure luck.  Patreon members – stay tuned.
My brother, Jeremy, wrote an article on his blog about the one issue of Dragon magazine we had as kids.  We read it often (even though we didn't understand what it was about) due to the great fantasy art and the fact we knew it was about games, and though we couldn't really comprehend what role playing games were, the game books, the imagery, the rep (Satanic panic and all), and the miniatures all made it an alluring mystery.
And another Jeremy!  Shout out also to a different Jeremy – Jeremy Lesniak from Whistlekick.  We'll be recording a show this week about his martial arts-themed novel, Faith.  Maybe we'll even get to discuss some of these things in the context of his story.
In the second part of the pod, we are starting Chapter 4 in Dragon Fall (1984) by Lee J Hindle.  
More from Dragon Fall next week!
∞∞∞∞∞∞∞∞
Continue reading →