Episode #208: Empty Hands Behind the Scenes Part 4 and Musical Interludes

https://archive.org/download/podcast208_201908/Podcast%20208.mp3
This week, we're discussing
Empty Hands
behind the scenes, specifically the influence of Dungeons and Dragons and the character creation process.  Just like the D and D alignments, the eight Rangers in
Empty Hands
have their own specific alignment that informs which sidearm they are assigned.  (If the idea of D and D morality alignments are as mysterious to you as they were to me before
my brother
explained them to me, check out the graphic I found on the internet below).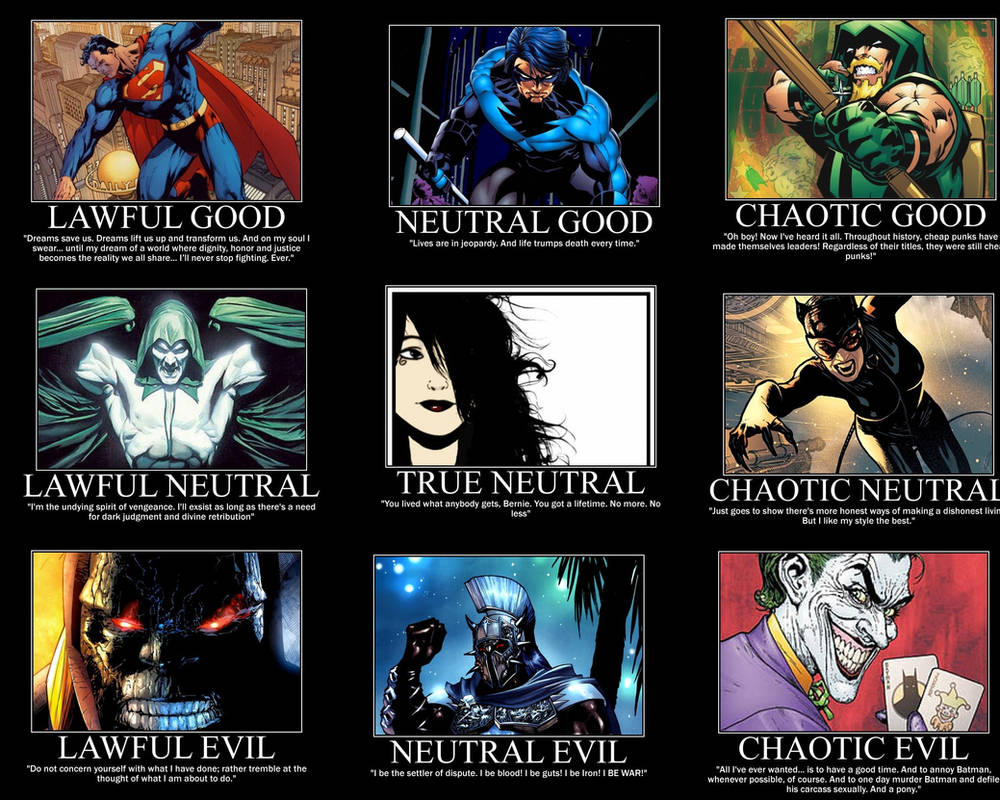 The rest of the episode focuses on two new synth tracks.  I add a second track to finish up "A Place of our Own" (see episodes 202 – 204 and the pixelart animation below).
I also start a new track that IG musician @nikeboyocta approached me about inspired by Van Halen's "Dreams" (video above).  Look for more on IG and in coming weeks!
—————–
In the meantime, this page formerly had what I affectionately dubbed a "starving artist" section on little side hustles you could do (mostly on the internet, often with a phone) to make a few bucks here and there, often in gift cards.  Well, now you can listen to this show (as well as other podcasts) and get paid to do so!  Check out https://www.podcoin.com/ to listen to the show and start earning points that you can redeem for gift cards (Amazon, Target, Starbucks, etc) or donations to a number of charities.  Use the code "Thirteen" when you sign up to get 300 extra points.  The Thirteen Hour Podcast is now on BONUS this week, so you can earn more than normal (1.5x).
Empty Hands, the synth EP soundtrack to the novella, Empty Hands, is now out for streaming on Bandcamp.  
Follow along on Spotify!  There is also a growing extended Thirteenth Hour playlist on Spotify with a growing number of retro 80s songs.
As always, thanks for listening!
∞∞∞∞∞∞∞∞
 Signup for the mailing list for a free special edition podcast, a demo copy of The Thirteenth Hour, and access to retro 80s soundtrack!
Have this podcast conveniently delivered to you each week on Spotify,  iTunes, Stitcher, Player FM, Tunein, and Googleplay Music.
Follow The Thirteenth Hour's Instagram pages: @the13thhr for your random postings on ninjas, martial arts, archery, flips, breakdancing, fantasy art and and @the13thhr.ost for more 80s music, movies, and songs from The Thirteenth Hour books and soundtrack.
Listen to Long Ago Not So Far Away, the Thirteenth Hour soundtrack online at: https://joshuablum.bandcamp.com/ or Spotify.  Join the mailing list for a digital free copy.  You can also get it on CD or tape.
Website: https://13thhr.wordpress.com
Book trailer: http://bit.ly/1VhJhXY
Interested in reading and reviewing The Thirteenth Hour for a free book?  Just email me at writejoshuablum@gmail.com for more details!